Richmond is a historic city with so much to do that you might not know where to start. Well, you're in luck, because we happen to know the best (and most affordable!) hotspots just steps from your Richmond apartment. Follow these suggestions and you should have a delightful time in Richmond, Virginia for $20 a day (gas included!).
What to Do
The Virginia Museum of Fine Arts (VMFA) is free to the public, featuring works by artists from all over the world with ten distinct permanent collections and three additional featured collections. The VMFA is an enriching experience available 365 days a year. Walk through the E. Claiborne and Laura Robins Sculpture Garden, peruse the British and American Modern art galleries, or examine global art ranging from Congo masks to Japanese woodblock prints.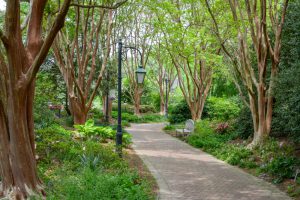 Where to Go
Byrd Park is a 200-acre piece of downtown paradise located fifteen minutes from from the VMFA. If museums aren't your speed, perhaps one of the three lakes located inside this park will interest you. Visitors can rent paddle boats or take advantage of the free tennis and basketball courts. The lighted fountains are beautiful at night and pleasantly cool during the day. Start your day here with a picnic, or end your day here with a concert at the amphitheater or some laid back relaxation. The best part? Parking at Byrd Park is free.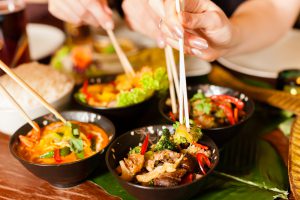 Where to Eat
Nestled between the park and the VMFA, Mom's Siam restaurant is our number one recommendation while out on the town. While this part of your day will cost money, check out their menu to see the delicious food and amazing prices. Part of a thriving Thai food scene in Richmond, Style Weekly named Mom's Siam one of Richmond's best-kept bar secrets.
Text by Annika Bastian